Its picturesque bays with boats swaying peacefully. Malta is aristocratic and casual, like a woman from an ancient noble family. You cannot guess the age of Malta: her landscapes are frozen in silent silence in the height of their beauty and the Malta Private  Day Tours are a great compromise to visit her!
Malta private day tours with Soleto Travel!
If you want to discover a country that you have not visited yet, Soleto Travel is the ideal partner for you.  If you want to experience your holiday in an interactive, authentic and personal way we are your ideal partner . Soleto Travel is a DMC Europe (Destination Management Company), which provides a wide range of tourism services in Italy, Malta for individuals and small groups. 
Our offers include private and group trips, such as food and wine tours to discover the agri-food excellence of the territories visited, historical and archaeological tours, outdoor activities, transfers, private excursions to Malta and Italy and on request for cruise passengers. 
Our strengths are: reliability in service, attention to detail, customer care and efficiency! We are the ideal partner to plan the trip of your dreams: customization, attention to detail, exclusive locations, special care and assistance!
About Malta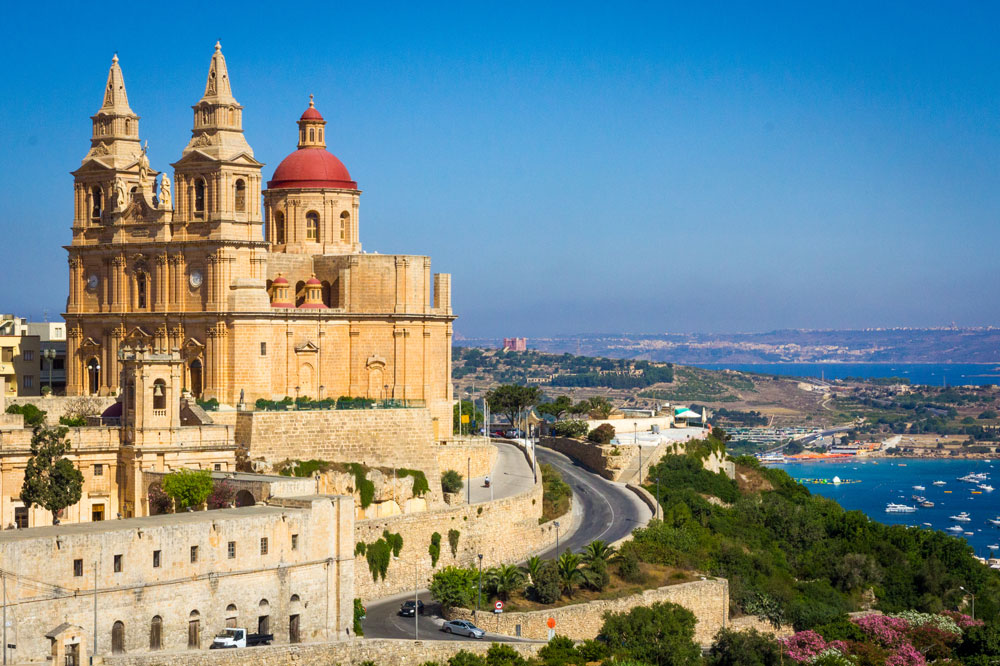 The state, in miniature, covers an area of 316 sq km. Its population is just over 450,000 people. The Maltese archipelago consists of two large islands, Malta and Gozo, and several smaller uninhabited or sparsely populated islets. All are bathed by the Mediterranean Sea
.Malta's climate is considered one of the most comfortable in the world: the temperature is above freezing all year round. Winter is warm, but rainy, with an average temperature of + 12 + 14 degrees. Summer is dry and hot: the thermometer shows +30 degrees constantly. 
Tourists can visit Malta in any month of the year, but it is best time is between March and May and from September to November. Hence the bathing season starts  in May and close in late October.
 Malta is a very popular ecotourism destination, especially between November and April.
MAybe you don't know that There are more than 30 English language schools in Malta, considered to be among the best in the world.
A different reality!
Malta is different in everything: architecture, restaurants, shops, hotels and even beaches. On its islands you will find sandy, pebbly and rocky beaches, moreover the sand can be of three colors: white, pink and even red. And the choice of resorts will make even the most unpretentious tourists think! 
Then, for a vibrant nightlife and casino gambling, there's Malta's Las Vegas, called St. Julian's . You can also enjoy the exclusive hospitality of luxury hotels, spending the days on the beaches of Sliema, which are rocky and well-equipped, with a promenade, a 3-kilometer walk available to vacationers!
The nearby resorts towns of Qawra and Bugibba are also quite popular, but more cheaper than Sliema and St. Julian's
A holiday for the whole family!
For families with children who care about beach holidays and entertainment for young tourists, the resort of Mellieha is suitable. Here you can enjoy your vacation on the longest sandy beach on the island, Mellieha Bay, where water sports are available.  . It is possible to combine a beach holiday with visiting architectural and cultural sites in the island's capital, such as Valletta. 
A romantic getaway!
For romance Gozo and  the beautiful Ramla Bay,  will give you an unforgettable beach holiday. Between fishing villages, green hills and smooth fields, you will feel in harmony with nature. The same emotions will give you the tiny island of Comino and the enchanting Blue Lagoon.
Discover the Soleto Travel private day tours in Malta ! Find out how to organize your holidays in the best way to visit it at its best. For information contact us at +393489340998 or at +356 7936 1435. Or send an email to mailto:
booking@soletotravel.com or mail to:
info@soletotravel.com
.
Things to do in Malta!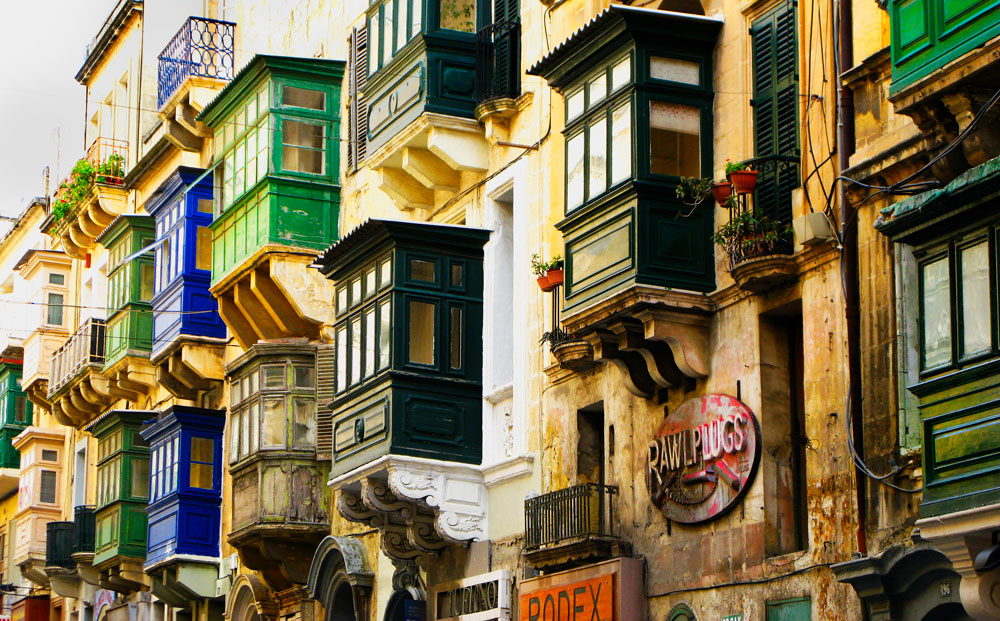 The options for day tours are practically endless, depending on your tastes and desires we can create the tour you want, letting you experience everything you want from this holiday. 
The experience, knowledge and contacts of our team will allow visitors to take advantage of every precious moment, discover places and live experiences that are difficult to access for ordinary tourists. All our proposals can be completely customized!
Our tours!
Discovering Malta with one of our private tours is a totally personalized and stress-free experience! We can create the right mix for you, combining the visit of historical and cultural sites with natural beauties, archaeological sites and masterpieces of Art; like Caravaggio, offering a complete experience to the traveler. Tours can be conducted  in English, Spanish, Italian, German or French! 
We have studied tours that vary in duration from 4 to 10 hours, the pick-up and drop off from any hotel or apartment is always included! In addition, our tours are usable by those transiting with a cruise in the Mediterranean, we are happy to provide a personalized quote.
Our proposals
You can find them in detail here, to give you an idea of our private day tours in Malta, here is a review of opportunities.
Enjoy a full-day private sightseeing tour of Malta and visit 3 UNESCO World Heritage Sites. Explore the megalithic temples of Hagar Qim and Mnajdra, visit the ancient capital of Medina, and more. A tour of about 8 hours to take home a large slice of wonderful memories. If you are interested or want more information on costs, book now
Discover the two Maltese capitals through the ages, Valletta and Mdina, during an 8-hour full-day tour enriched by a visit to St. Peter's Basilica. The Catacombs of St. Paul in Rabat and the Cathedral of St. John in Valletta. For more information click here.
Learn the fascinating history of Malta's ancient megalithic temples and top archaeological sites. Accompanied privately by an expert local guide, you will visit Hagar Qim and Mnajdra, Tarxien, Ghar Dalam, within 4 hours, interested? Book now
See the sights of Malta on a 4-hour private tour from Valletta. Look inside St John's Co-Cathedral, then cross the harbor on a traditional Dghajsa boat to the 3 cities area to explore the historic towns of Senglea and Vittoriosa. For more information click here!
Explore the island of Gozo with an expert local guide and the comfort of a private chauffeured vehicle at your disposal. Admire the majestic cliffs and picturesque bays, megalithic temples and ancient villages where time has stood still. Ask Soleto Travel more information about this Tour!
Enjoy a 4-hour private sightseeing tour to discover Maltese noble mansions and stately palaces. Visit the splendid Palazzo Falson in Medina, explore the Gardens of San Anton and discover the baroque charm of Palazzo Parisio, check availability!
Discover Valletta, on a private walking tour in the historic center of the Maltese capital. Visit all the major historical sites such as St. John's Cathedral and try traditional Maltese cuisine in an atmospheric restaurant in the city center! Contact us for more information!
Conclusion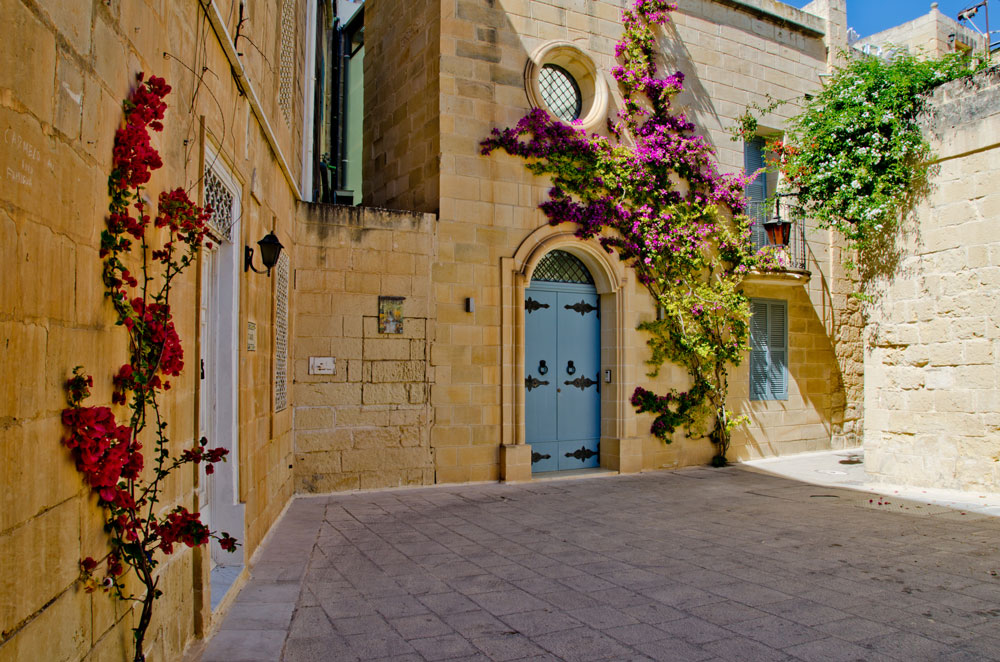 Soleto Travel can give you all the assistance and the best advice to plan your daily tours in Malta, in complete safety. Discover our proposals or create your ideal holiday! Contact us for more information on everything you might be interested  about Malta! Soleto Travel has two offices:
For any request or information for your holidays in Malta you can contact us without obligation!