When it comes to experiencing the rich flavors of Italy, no trip is complete without a visit to iconic Tuscany. Nestled directly in the heart of Italy, the Tuscany region and its capital city of Florence are world-renowned for exquisite architecture and renaissance-era masterpieces like Michael Angelo's "David" statue. 
But beyond the rustic landscape and must-see landmarks, Tuscany boasts a unique culinary experience that you have to taste to believe. And if you're looking to get the most out of your visit, booking an Italy food and wine tour, Tuscany style, is the best way to ensure you never miss a truly memorable meal.
Why Visiting Tuscany Is An Absolute Must
Even if you've already been on an Italy food and wine tour, Tuscany is one destination you simply must add to your to-do list. As the epicenter of Italy's vibrant wine culture, Tuscany is well-known for producing dry red wines, particularly those with a Sangiovese base. This includes popular favorites like Chianti and Brunello di Montalcino, just to name a few. 
And on the more hearty side of things, Tuscany's food scene is founded on one thing: simplicity. That means nearly every meal is made using fresh, seasonal ingredients harvested directly from the surrounding areas, delivering vibrant flavors you won't find in many popular Italian chain restaurants. And since the Tuscany region is enveloped by sprawling mountain ranges, visiting the area is guaranteed to feel like a much-needed escape from the fast-paced world. 
Find out how to organize your holidays in the best way to visit Tuscany it at its best. For information contact us to + 393489340998 or to +356 7936 1435. Or send an email to info@soletotravel.com 
What To Expect From Food And Wine In Tuscany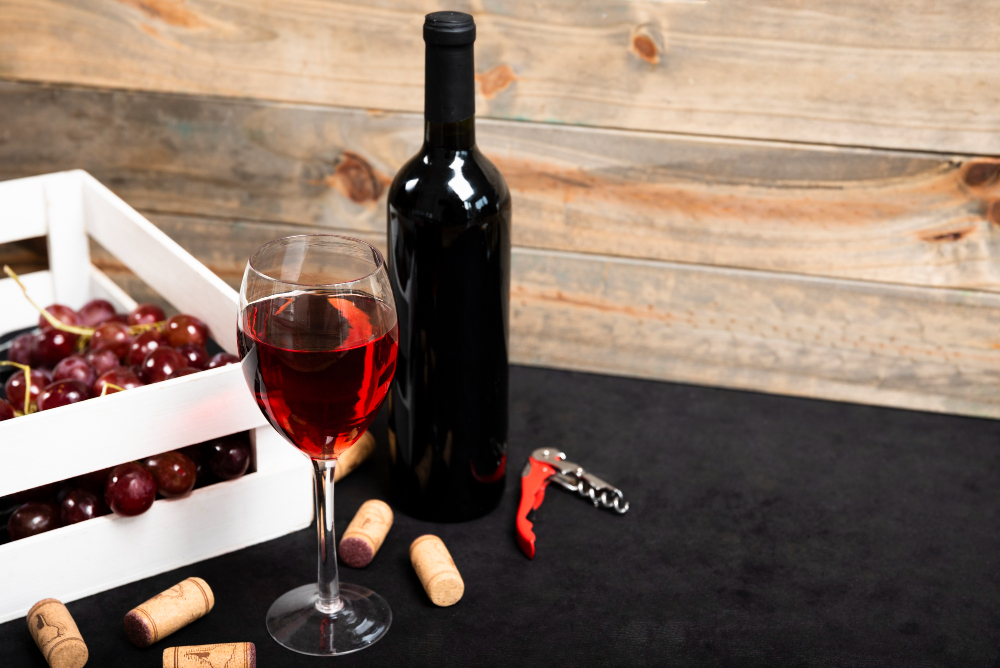 Whether you're a frequent visitor to Italy or planning your first-ever trip, you may be surprised to learn that Tuscany's food and wine culture features a wider variety of tastes and flavors than many other nearby destinations. This can be attributed mainly to the fact that many of Tuscany's local favorites are based on seasonal availability, meaning that your menu options may change according to the time of year you plan to visit. So each time you plan to food and wine tour Tuscany, you can treat your taste buds to bold new experiences.
On the wine side of things, Tuscany is one of the dominant producers and suppliers across all of Italy. Some of the region's most popular beverages include…
Vin Santa; a sweet Italian dessert wine that many use to toast the arrival of new guests
Super Tuscan; a modern approach to wine-making that uses small French oak barrels to create a flavor like no other
And as for your appetite, you'll find no shortage of savory culinary offerings ranging from rich and hearty to light and refreshing. And since most of Tuscany's dishes are made with only fresh seasonal ingredients, the possibilities are endless. Some of the region's most loved menu items include…
Crostini Toscani; a must-have Tuscan appetizer comprised of a thinly spread chicken liver pate over freshly toasted bread
Cacciucco alla Livornese; a renowned fish stew jam-packed with 10 varieties of local seafood and an earthy tomato sauce
Panzanella; a flavor-filled salad with seasonal favorites, including tomatoes, cucumbers, onions, basil, and bread, covered in a generous drizzle of vinegar and olive oil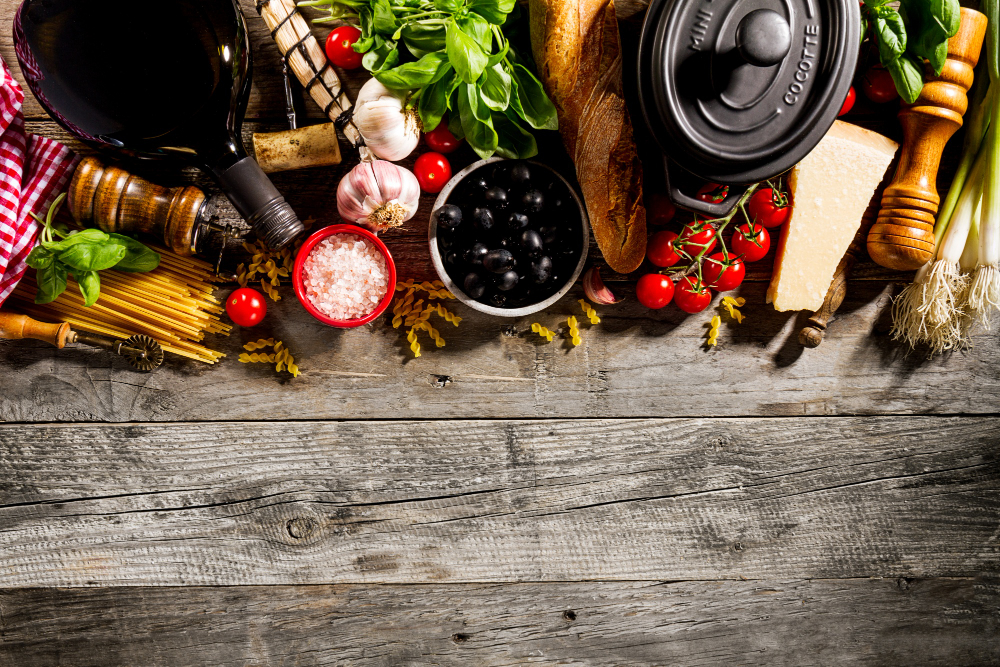 Of course, finding the time to squeeze in all the delicious Tuscan food and wine you're craving can be a challenge, especially if it's your first time visiting the region. That's why booking a food and wine tour is the best way to guarantee that you don't leave a single dish untasted. And with food and beverage destinations hand-picked by Tuscan locals, you can be sure that you get a truly authentic experience from start to finish.
Our Top Picks For Food And Wine Tours In Tuscany…
For true wine lovers, this 4-day private tour  is a must-do. Venturing all the way to the depths of the Tuscan countryside to find the region's most refined wine offerings, this all-inclusive adventure will expand your horizons and give you a rare chance to taste iconic wines, including Brunello of Montalcino, Chianti Doc, and Bolgheri. 
This package includes:
Private transportation, including traveling to Florence on arrival
4 days of private wine tastings at the region's most prolific venues
Tuscany Local Living, History, Hospitality, And Food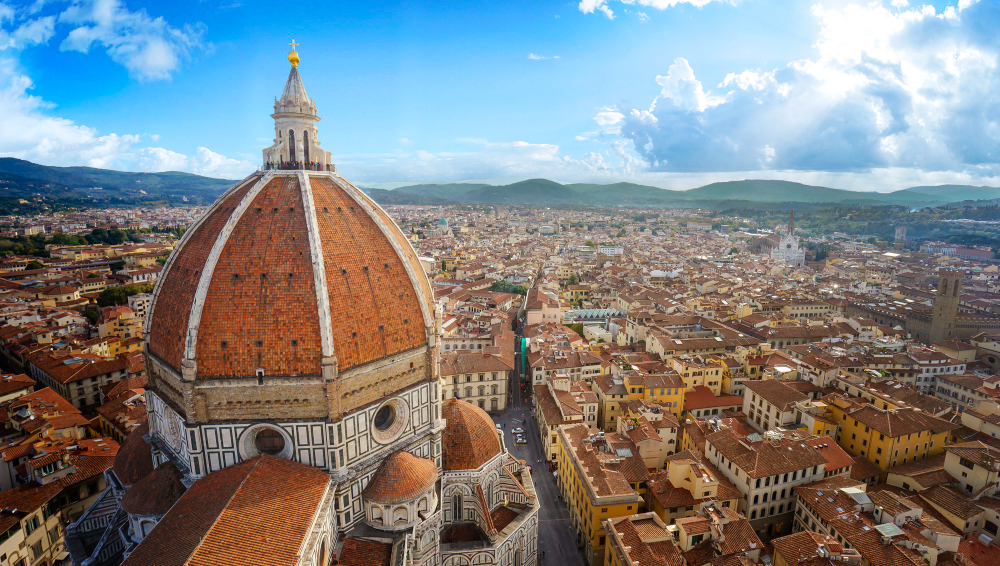 If you're looking to depart from the beaten path, this 4-day experience will transport you to another time. Based in Marradi, a quiet mountain town nestled just outside of Florence, this tour takes you to a place where urban villas and breathtaking castles co-exist, complete with culinary adventures at local favorites. 
This package includes:
3 nights of accommodations at a historic hotel
Daily fresh local breakfast
Cooking class with famed Chef Martino
Find out how to organize your holidays in the best way to visit Tuscany it at its best. For information contact us to + 393489340998 or to +356 7936 1435. Or send an email to info@soletotravel.com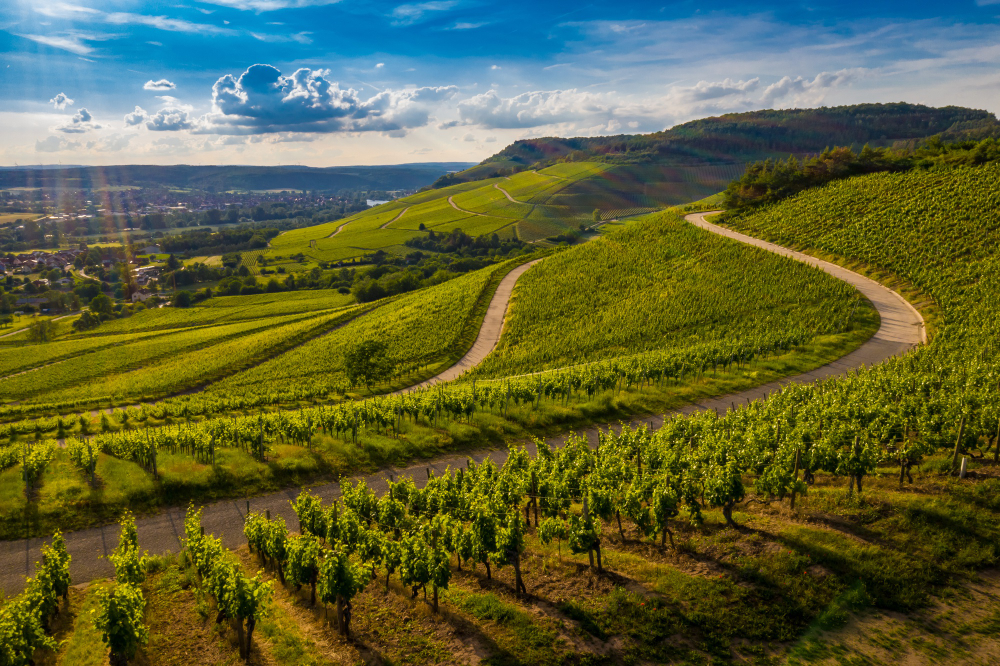 On a tight schedule, but still want to experience the best that Tuscany has to offer? This immersive 2-hour dining experience gives you the freedom to taste and sip on local delicacies without the commitment of a multi-day tour. Located in stunning San Gimignano, this lunch or dinner option allows you to spend a day sipping, exploring, and dining at an authentic Tuscan vineyard, making it a trip you'll never forget.
This package includes:
Tour of the vineyard and winery
Deep dive lessons on winemaking and wine-tasting techniques
Lunch or dinner crafted by in-house chefs using fresh local ingredients
Bottom Line?
There are endless food and wine tours in Italy, making it challenging to ensure that you're booking the right trip for your tastes. At Soleto Travel, we've taken the time to create distinctly unique food and wine experiences designed for every type of traveler, whether you're after a full weekend experience or just an evening away. Each of our food and wine tours features vibrant local cuisine and rich wine selections that can only be found in the heart of Italy, and we're here to help you find the perfect tour for your next vacation today.
Find out how to organize your holidays in the best way to visit Tuscany it at its best. For information contact us to + 393489340998 or to +356 7936 1435. Or send an email to info@soletotravel.com