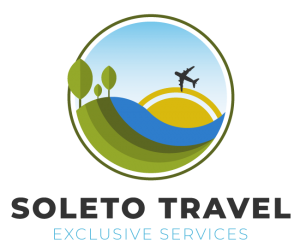 About Us
Soleto Travel is an European DMC, which provides a wide range of touristic services in Italy, Malta and other Mediterranean countries for individuals and small groups.
We provide comprehensive travel solutions for individuals and small groups, our clients are agencies and independent travelers from all over the world.
Our products include Private and group tours, thematic trips such as Food & Wine experiences, Historical and Archeological Tours, Sightseeing Tours and Shore Excursions, as well as tailor-made tours customized accordingly to customer needs.
We are a Tour Operator with years of experience in the world of tourism, organizing memorable tours and realizing requests of any kind.
Staff
Our team of experts is formed of friendly and dynamic multilingual staff speaking English, Italian and Spanish.
Attention to detail
Our dedication and care to details are focused on operating our tours and excursions with the same care and attention to the customer as we always had during our activity.
Efficiency
One of our goal is providing quality services, worry-free travel experiences for our clients before, during and after their travel.
Reliability
Reliability on service is one of our strong points, we are recognized suppliers of major tour operators and online travel portals.
Customer care
For us, each customer is unique and special, we take care of his requests, trying to satisfy him as much as possible and offering unique and unforgettable experiences.
Secure payments
Protected with 2048-bit encryption. We accept any type of credit or debit card; you can also pay via PayPal and Stripe account.