MALTA FOOD AND WINE, AN OVERVIEW FROM SOLETO TRAVEL 
Discovering, Malta Food and Wine. Soleto Travel is an European DMC operating on the Island of Malta and Italy for more than 7 years. The company provides a wide range of tourist services for individual and small groups. The clients contacting us, are independent travelers and travel agencies from anywhere in the world. 
The offered services  include multi-day tours and  private day tours in Malta, Malta food and wine experiences, historical and archaeological tours,  and private shore excursions in Malta. 
A team of experts, made up of friendly and multilanguage dynamic staff, will help you with your planning. Our strengths are: reliability in service, attention to detail, customer care and efficiency! 
WINE AND WINERIES IN MALTA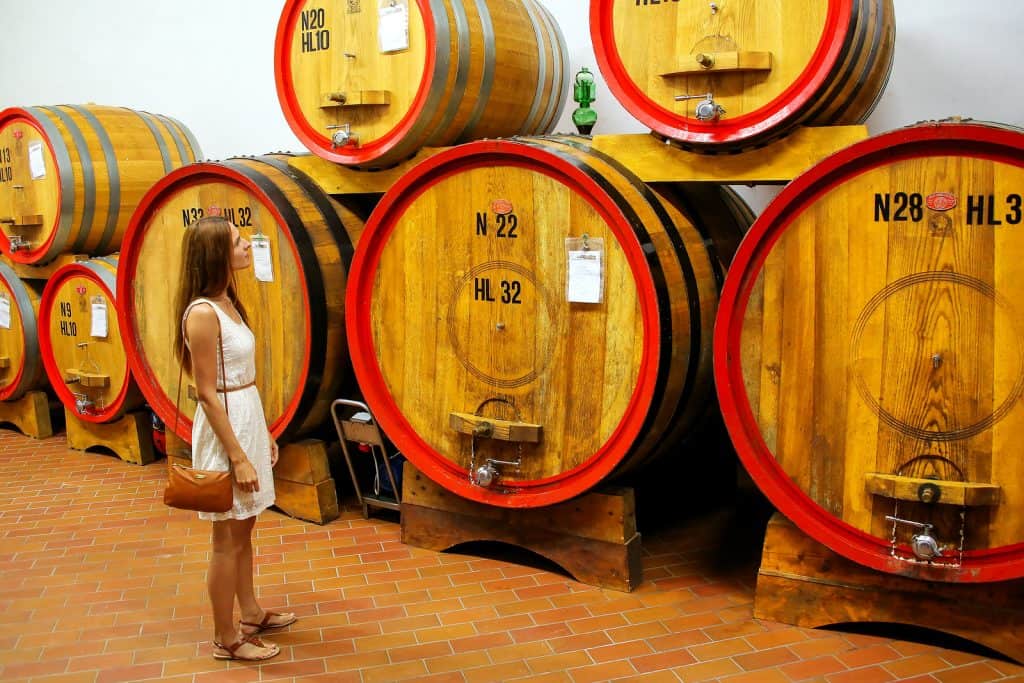 Grapes planted in Malta's hot and humid climate ripen significantly faster than those grown in cooler climates. Wineries are careful to plant varietals that are well-suited to the limestone terroir. Leading European scientists examine soil samples to determine which cultivars can thrive in this environment. 
The wine business in the area is reaping the benefits of decades of hard work. Several local wines can be found on the shelves of UK supermarkets, and with good reason. Therefore, the secret of Maltese wines is only now being discovered by Northern European markets. 
The Maltese Islands have lots to offer whether wine is your pastime, passion, or favorite addition to a social dinner.
Malta's wine production may not be as well-known as that of its larger Mediterranean neighbors, but Maltese vintages are holding their own in international competition, earning awards in France, Italy, and other countries. 
Cabernet Sauvignon, Merlot, Syrah, Chardonnay, Carignan, Chenin Blanc, and Moscato are some of the international grape varieties planted here. The indigenous types Gellewza and Ghirghentina, for example, provide superb wines with distinct body and flavor. 
A visit to the vineyards and wineries on the island, accompanied by a wine tasting in Malta is certainly an experience to do for all lovers of good wine and also for those who are simply curious to try local wines in a island so small but full of experiences to offer. 
FOOD IN MALTA 
MALTESE COUSINE 
Maltese cuisine is varied, drawing on a wide range of influences from different ages. Surprisingly, most traditional Maltese recipes are not influenced by Italian cuisine, but by Provençal cuisine. Most traditional dishes are cooked in wine, which is a hallmark of Provençal cuisine and represents the influence of the Johannites on the Maltese islands. Despite that, the most generally available cuisine in restaurants is Italian cuisine.
Two of the more basic dishes from the Maltese Islands are maybe the most iconic. The first are the  Pastizzi. Pastizzi are a  flaky filo-style pastries filled with sweet ricotta or mashed peas. For many this is the most iconic Maltese food
The ftira bi-ejt, often known in English as Maltese bread, is another popular dish with locals and visitors alike. The classic Maltese ftira is a ring-shaped pastry with a crispy exterior and a fluffy within. Ftira can be prepared entirely according to your wishes,after that the typical filling consists of tuna, tomato paste, fresh tomatoes, capers, olives, red onions and basil, among other ingredients. Beside that other ingredients are often added such as Maltese bejna, Maltese sausage and bigilla.
Because of their near proximity to Italy, the Maltese Islands have developed their own version of pizza. Many restaurants use a classic Maltese-style pizza dough, which is a cross between Roman and Neapolitan dough, with a medium-high crust that is highly crunchy. With restaurants selling a variety of dough kinds, you'll be able to eat whichever pizza you like throughout your visit to Malta! 
MALTESE SEAFOOD AND LAMPUKI …
As you would expect from an island, Malta has some of the best and freshest seafood in Europe, some of which can only be properly tasted on the island. Above all, the lampuki, also known as the dorado, dolphinfish, or mahi-mahi, depending on where you're from. This fish is unique to the Maltese Islands because it migrates through Maltese waters from mid-August to December, before heading to the Gulf of Mexico, where it will grow to enormous proportions!
As a result, the lampuki obtained in Malta is young, and the flesh is incredibly delicate and soft, requiring just a few minutes to cook. The Lampuki is usually served with a traditional Maltese tomato sauce and the addition of capers and olives or grilled;  or cooked with olive oil, garlic, chilli, and parsley,. 
MALTA FOOD TOURS 
A food walking tour in beautiful Valletta is undoubtedly one of the most popular ways to try the flavors of authentic Maltese cuisine. You can try local specialties  like  pastizzi, qassata and kinnie for a street food experience.  Stew rabbit, ftira, bragjoli, mqaret  are just some traditional dishes that can you can try for lunch on a valletta food walking tour at a traditional restaurant.
Beside that, is possible organize dinners and lunches in authentic Maltese places in either Malta and Gozo where you can try the traditional dishes of the local cuisine. Beyond that you can visit farms and vineyards and even participate in cooking classes with local chefs. Contact us to get more infos.
In conclusion, there are a plethora of other typical Maltese foods, like kusksu (huge couscous, wide beans, bejna, egg, and a mix of vegetables), timpana (baked macaroni covered in pastry), stuffed marrows, and many others you can try during your vacation in Malta.
Conclusion 
Food and Wine in Malta, advice? In conclusion, Soleto Travel can give you a complete assistance and advice to plan your day tour or holiday in Malta, in complete safety. Discover our proposals or create your ideal experience ! Find out how to organize your holidays in the best way to visit it at its best.
For any request or information for your holidays in Malta can contact us without obligation!